Flawless transmission of 8K or even the future 10K content at distance up to 985 ft.
Our HDMI Active Hybrid Cable is the most competitive long reach HDMI interconnection solution on the market. It supports HDMI Maximum Data Rate 6Gbps with light weight, flexible and ultra-small long-term bending radius (45mm) hybrid cable. With our advanced optical engine embedded. This HDMI Hybrid Cable provides full HDMI signal integrity, support up to 100m maximum length, plug and play. No external power required.
Up to 100m Maximum Length.
(
Custom Length A
vailable)
Supports a wide range of resolutions up to 4K@60Hz (color space 4:4:4) 3D and Deep color
Compatible with HDMI 2.0 standard:EDID,CEC,HDCP (2.2), HDR (High Dynamic Range),HEC,ARC etc.
Has Source&Display clearly printed on the connector for easy identification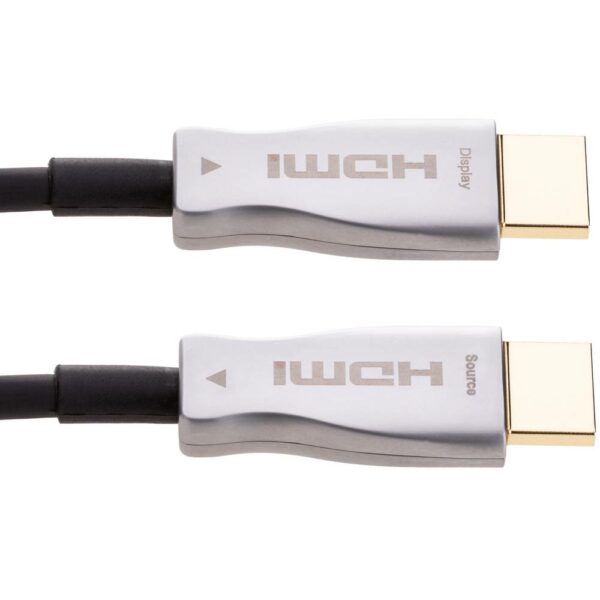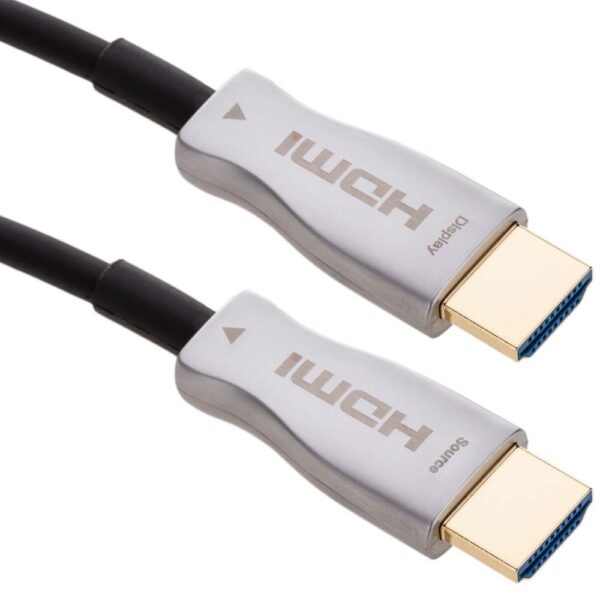 LED signboards in streets and in stadiums
Medical Imaging Equipment
Airplane On-board Video System
Blue-ray, 3D video, Projector, Set-up box, DVR, Game Consoles and Computer
Conference Room Video Equipment
True Cinematic Experience In All Scenes
Our fiber optic HDMI cables are perfect for all pro A/V applications where UHD video needs to go the distance.
Conference Room Presentation
Source Fiber Optic HDMI Cables From A
Qualified Factory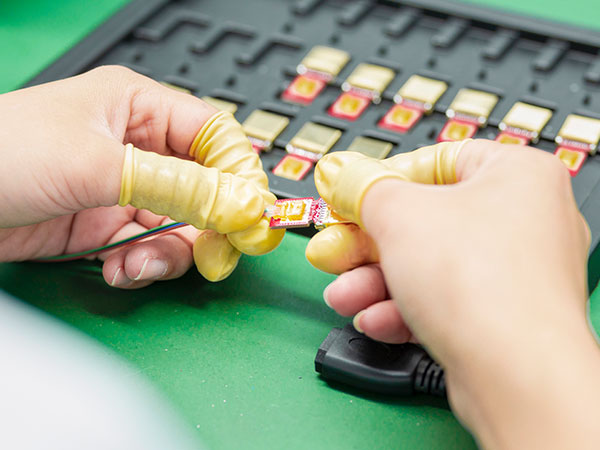 Our fiber optic HDMI cables are open to all custom possibilities, from interior to exterior to packaging.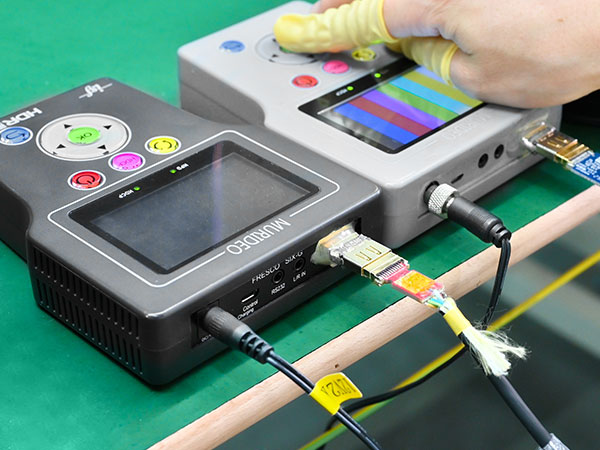 All cables are tested with our advanced in-house equipment for the best performance and durability.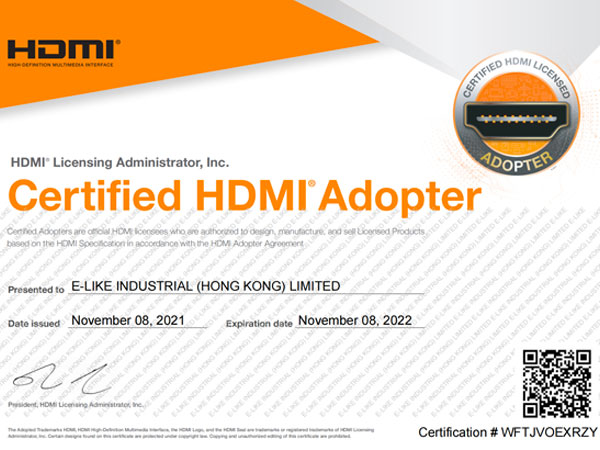 Certifications like CE, RoHs, FCC, EMC & ISF guarantee the compliant production of our cables.