USB is by far the most popular computer interface, with many products like keyboards, printers, and digital cameras using it by default. As a result, proper accessories for USB devices come in very handy to the users. And hence a dire need for a USB 3 extension cable is often noticeable on several occasions.
The necessity for quick access to USB devices has expanded along with the number of such devices. Due to this, many customers now need to increase and extend their laptops' or desktops' USB connectivity.
There are several ways to extend the length of USB-connected devices. Using a USB 3 extension cable is a quick and easy method of expanding the USB. The longest USB extension cords generally have a maximum length of 3 meters, making them suitable for extending devices across shorter distances.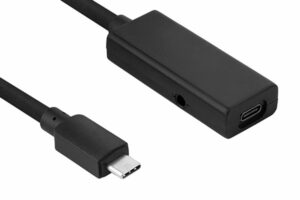 USB 3 Extension Cable: What Is It?
A USB 3 extension cable or a USB Active Extension cord is an alternative to regular passive USB extension cables. Built-in circuits in this connection regenerate the USB signal to accommodate 5m distances. For maximum distances of up to 25m, you may daisy-chain several active extension cables together.
Expanding permits a computer to connect to numerous USB devices simultaneously or to share, divide, and access devices from various computers. Expanding solves the issues caused by the few USB ports that are frequently included with current computers, especially smaller laptops and netbooks.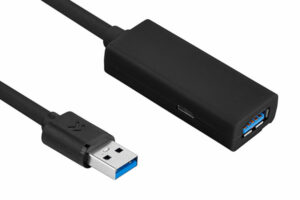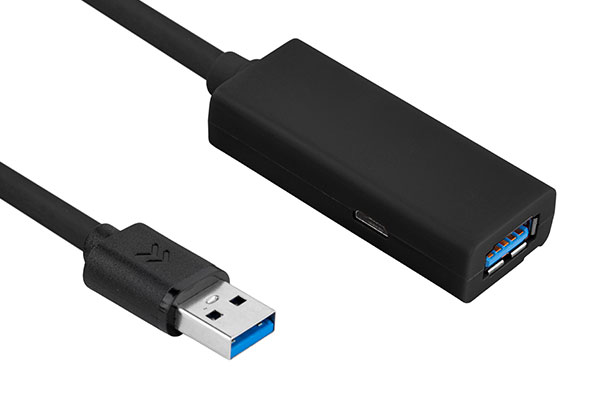 The Advantages of USB 3 Extension Cable
There are many benefits of a USB 3 Extension Cable, the first being lengthier connectivity of course. However, let's throw some light on the other advantages of USB 3.0:
●Using these cables, data transmission rates up to 5.0 gigabits per second are possible, making USB 3.0 about ten times faster than USB 2.0. When transferring extremely big files, the speed differential is sufficient to allow the usage of a USB extension cord to save many hours.
●A USB hub may be used to link several USB extension cords to a device. The vast majority of USB hubs support connecting more than five devices at once. Hence, you can multitask using a USB 3 extension cable.
●Since these cables are often long enough, they can extend even 10 feet or more to any required spot. So these become extremely useful, especially in office setups that require multiple people to commonly use one device, such as printers.
●There are many different types of USB extenders on the market, and therefore a USB extension cable is relatively simple to purchase.
Conclusion
Last, but not least, the USB 3 extension cable is quite strong and may function for a considerable amount of time before needing to be replaced. Another option that allows you to get one of these USB extension cables is affordability. Besides, you can find them without effort in an online store like ours or even in offline stores.
Koincable is one of the leading suppliers of USB 3 extension cables in China. We've consistently offered top-notch service and customized cable goods for more than 15 years. In case of questions or need assistance, please do not hesitate to contact us.